UAE to host Namibia for six-match women's T20I series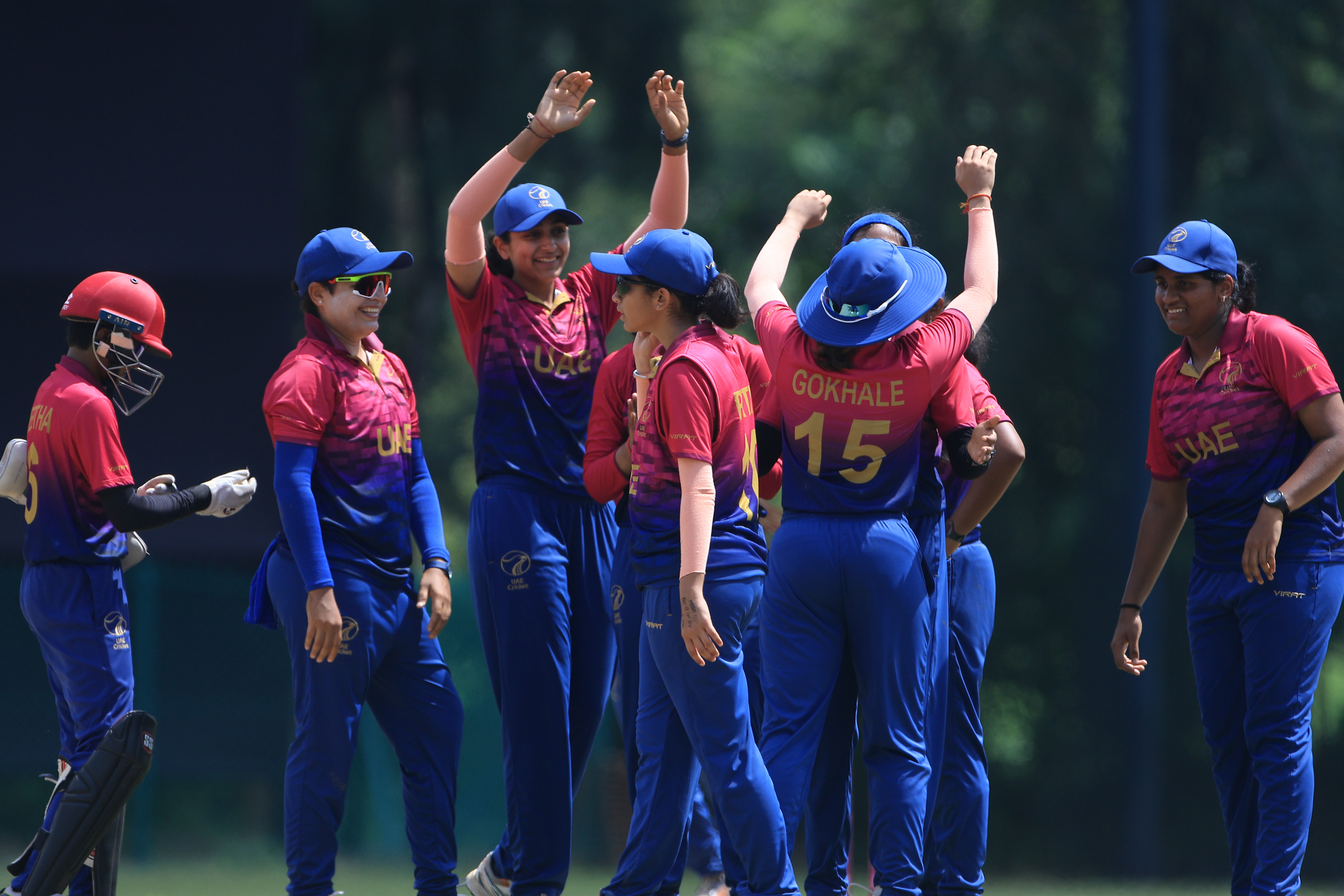 Publish at: September 23 2023
Dubai, 23 September 2023: As part of Emirates Cricket Board's long-term commitment on growing the game and creating maximum playing opportunities, the UAE Women's team will play a series of six T20I matches against Namibia. The series will provide invaluable practice and exposure to the squad following their triumph in the recently concluded ICC Women's T20 World Cup Asia Qualifier 2023 in Malaysia.
Chaya Mughal will be making her 66th and last T20I appearance for UAE in the first match. The all-rounder will lead the team in the Tuesday 26 September match at the Dubai International Stadium.
Star all-rounder Esha Oza – player of the tournament in the ICC Women's T20 World Cup Asia Qualifier 2023 – will take over the captaincy role from the second match of the series. First five matches will be played at the DIS with the sixth and final game to be staged at the ICC Academy Oval on Tuesday, 3 October.
UAE squad T20I series against Namibia: Chaya Mughal (captain for the first game), Esha Oza (captain), Al Maseera Jahangir, Avanee Sunil Patil, Indhuja Nandakumar, Judit Jose Peter, Kavisha Kumari Egodage, Khushi Mohan Sharma, Lavanya Keny, Rinitha Rajith, Rishitha Rajith, Samaira Dharnidharka, Sanchin, Siya Swarup Gokhale, Suraksha Kotte, Theertha Satish and Vaishnave Mahesh.
Support staff: Subha Venkataraman (manager), Ahmed Raza (head coach), Nupur Nandan (physiotherapist).
UAE vs Namibia – T20I series schedule:
26 September – First T20I, Dubai International Stadium – 10:00am
27 September – Second T20I, Dubai International Stadium – 10:00am
29 September – Third T20I, Dubai International Stadium – 10:00am
30 September – Fourth T20I, Dubai International Stadium – 10:00am
2 October – Fifth T20I, Dubai International Stadium – 10:00am
3 October – Sixth T20I, ICC Academy – 10:00am
- ENDS -