Emirates Cricket Board announce team to compete in ICC Men's Cricket World Cup League 2 against Namibia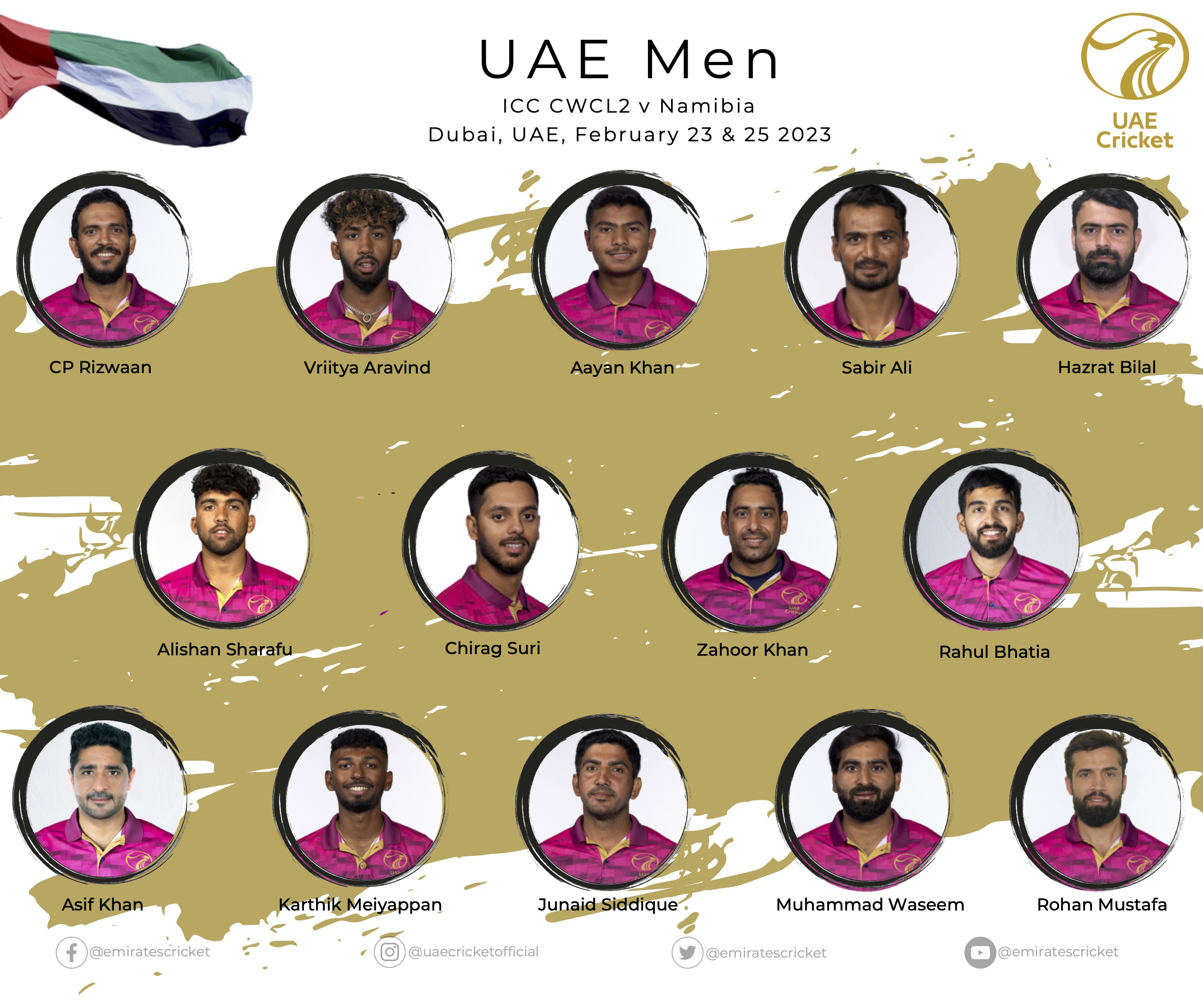 Publish at: February 21 2023
Emirates Cricket Board has today announced the team that will compete against Namibia in the upcoming ICC Men's Cricket World Cup League 2 (CWCL2).
To be played at the Dubai International Stadium, Thursday February 23 and Saturday February 25, the two-match series acts as make-up fixtures from the sides 2022 postponed campaign.
Robin Singh, Emirates Cricket's Director of Cricket and Head Coach, said; "This is a very important series for UAE to perform well in. We have a very demanding 6-weeks ahead and very clear goals to achieve, starting with securing the win in these two-matches (against Namibia). We need our batsmen to step-up and deliver, and all our players to maintain a razor-sharp focus to achieve our goals. We are looking forward to getting this campaign underway."
The CWCL2 series is an important qualification vehicle for countries to earn their place in the ICC Men's Cricket World Cup Qualifier 2023, the precursor for inclusion in the ICC Cricket World Cup - India 2023. The UAE still has a strong opportunity to qualify through securing wins in this series, as well as successful campaigns in two remaining tri-series to be played at the end of this month, and during March (2023).
The 14-man team that will compete against Namibia is; C.P Rizwaan, Muhammad Waseem, Vriitya Aravind, Alishan Sharafu, Chirag Suri, Rohan Mustafa, Rahul Bhatia, Hazrat Billal, Aayan Khan, Karthik Meiyappan, Junaid Siddique, Zahoor Khan, Sabir Ali, and Asif Khan.
- Ends -
More Information about the CWCL2 including the full schedule can be found here with scoring and streaming links via ICC.tv and icc-cricket.com.
For more information about UAE Cricket and the Emirates Cricket Board email; info@emiratescricket.com