Aayan Afzal Khan to lead UAE in ACC Men's U19 Premier Cup Malaysia 2023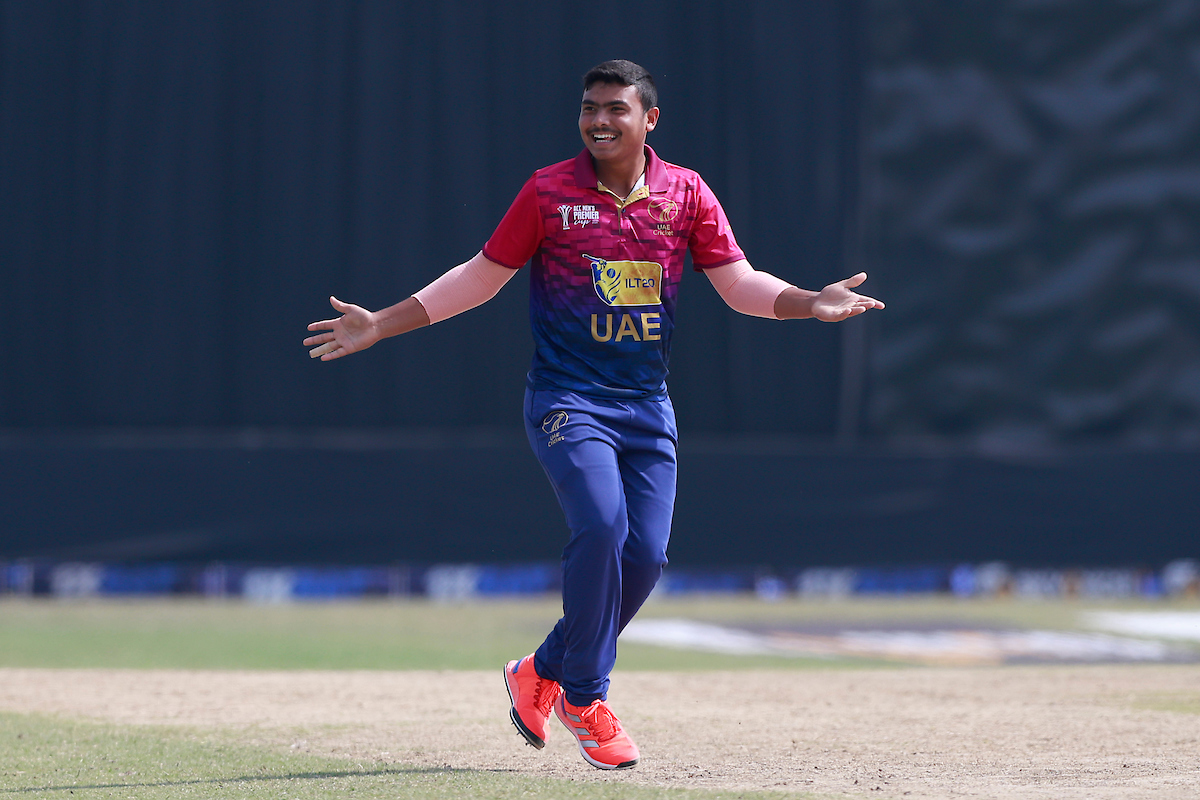 Publish at: October 09 2023
Dubai, 9 October 2023: All-rounder Aayan Afzal Khan will lead the 14-player UAE squad in the ACC Men's U19 Premier Cup Malaysia 2023. UAE are placed in Group B in the 16-team event. The tournament will be staged at three venues. UAE play China in their tournament opener on 13 October. The team's next match is against Oman on 16 October while their final group match will be against Qatar on 19 October.
The top team at the end of the group stage from each of the four groups will qualify for the semi-finals. The two semi-finals will be played on 22 October, the tournament final is scheduled for 24 October. The top three teams from the tournament will qualify for the ACC Men's U19 Asia Cup which will be played in December.
UAE squad for ACC Men's U19 Premier Cup Malaysia 2023: Aayan Afzal Khan (captain), Akshat Rai, Ammar Badami, Aryan Saxena, Aryansh Sharma, Dhruv Parashar, Ethan D'Souza, Hardik Pai, Harit Shetty, Harshit Seth, Maroof Merchant, Muhammad Ismail, Tanish Suri and Yayin Kiran Rai.
Support staff: Amjad Izzi (manager), Mudassar Nazar (coach), Rejith Kurungode (assistant coach).
ACC Men's U19 Premier Cup Malaysia 2023 – UAE's matches:
13 October – UAE vs China
16 October – UAE vs Oman
19 October – UAE vs Qatar
22 October – Semi-finals
24 October – Third position match and Final
- ENDS -