UAE to face Bahrain in their ICC Men's T20 World Cup Asia Qualifier Final 2023 opener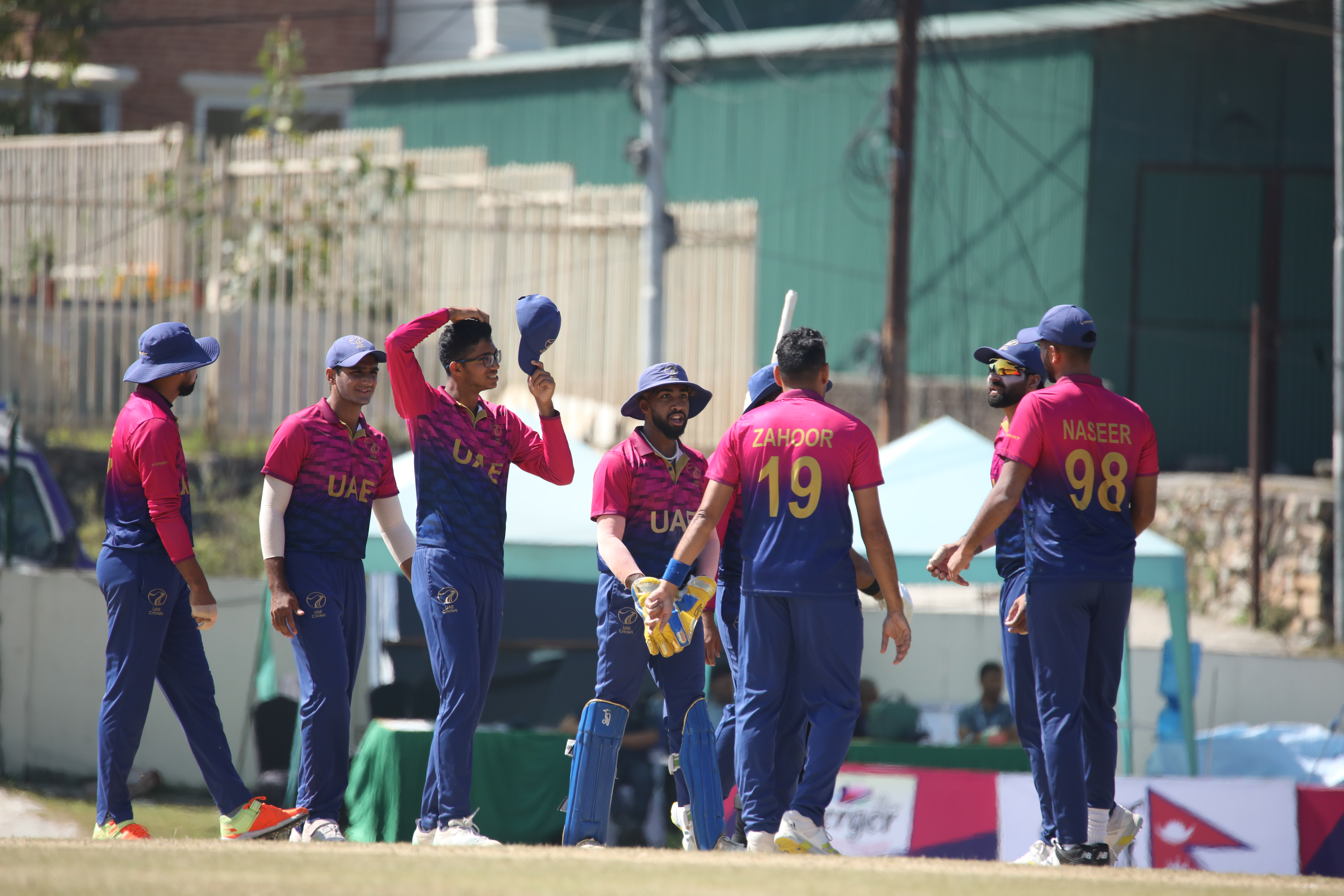 Publish at: October 28 2023
Dubai, 28 October 2023: UAE begin their quest for a place in the ICC Men's T20 World Cup 2024 with a match against Bahrain on Monday at Kathmandu's Mulpani Ground. The Muhammad Waseem-led side will feature in Group B of the ICC Men's T20 World Cup Asia Qualifier Final 2023. Kuwait and Hong Kong are the other two teams in the group.
UAE will play Kuwait on 31 October and their final group clash is against Hong Kong on 2 November.
UAE squad for T20 tri-series in Nepal: Muhammad Waseem (captain), Aayan Afzal Khan, Alishan Sharafu, Ali Naseer, Aryansh Sharma, Asif Khan, Basil Hameed, Junaid Siddique, Karthik Meiyappan, Khalid Shah, Nilansh Keswani, Sanchit Sharma, Muhammad Jawadullah, Vriitya Aravind and Zahoor Khan.
ICC Men's T20 World Cup Qualifiers Asia 2023 – UAE's matches:
30 October – UAE vs Bahrain
31 October – Kuwait vs UAE
02 November – Hong Kong vs UAE
03 November – Semi-Finals
05 November – Final
- ENDS -